Newest Reviews:
New Movies -
Abraham Lincoln: Vampire Hunter
Old Movies -
Touki Bouki: The Journey of the Hyena
The Strange Affair of Uncle Harry
Archives -
Recap: 2000, 2001, 2002, 2003, 2004 , 2005, 2006, 2007 , 2008 , 2009 , 2010 , 2011 , 2012
Breaking the Waves (Lars von Trier) 1996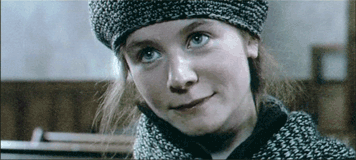 Emily Watson's debut performance carries this superb reworking of Carl Dreyer's Ordet. Von Trier's direction is stunningly bold here. The film is completely, unabashedly melodramatic. It manages to hit heights that few films can, since it fearlessly risks alienating us. It's not the director's best film (that's Dancer in the Dark) but it's easily one of the top 20 films of the 90's.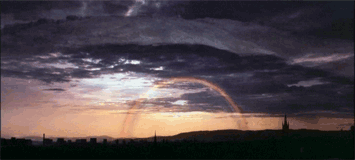 One interesting thing that I read the other day regarded the use of the chapter headings in the movie. Von Trier called them rather offhandedly "God's point of view". Certainly, in light of that they become really relevant to the film. They are all gorgeous & shot on a normal film stock. If they're taken to be God's point of view, we can see all along that the events that take place are all part of God's plan. Furthermore, the scenes that aren't from God's P.O.V. are bleached out in color. this suggests only God can see the beauty in the world (and Bess' actions). Until I thought of them this way, they were mildly problematic for me. Of course until you see the whole film, there's no way to really come to this interpretation on your own, but it's food for thought.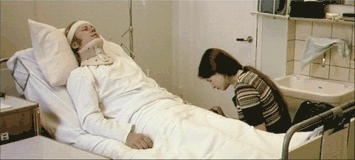 If you haven't seen this film yet, stop reading and seek it out. It's best seen if you know little about it, as the film provides some of cinema's most transcendent moments, and those are best experienced without dilution.
**** Masterpiece
September, 2001
Jeremy Heilman