Newest Reviews:
New Movies -
Abraham Lincoln: Vampire Hunter
Old Movies -
Touki Bouki: The Journey of the Hyena
The Strange Affair of Uncle Harry
Archives -
Recap: 2000, 2001, 2002, 2003, 2004 , 2005, 2006, 2007 , 2008 , 2009 , 2010 , 2011 , 2012
Three… Extremes (Takashi Miike, Fruit Chan & Chan-wook Park, 2004)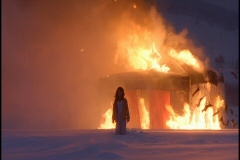 Three… Extremes, a pan-Asian horror anthology, featuring a trio of tales from top directors Takashi Miike (Japan), Fruit Chan (Hong Kong), and Chan-wook Park (Korea) trumps most entries in the genre by maintaining a reasonable level of consistency throughout. For different reasons, each part of the package is something of a technical marvel. The consistently high production values and legitimately creepy storylines ensure that even those who don't consider themselves horror fans will likely feel satisfied after this three-course meal.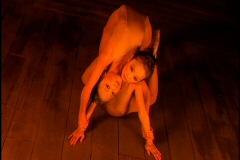 Miike's entry, entitled The Box is the first, and best, of the three segments. A story of survivor's guilt, told mostly through striking images, it uses its superficially stately surface to mask the queasy feelings that lurk underneath. Though its non-sequential editing and young girl apparitions initially peg it as a rote Asian horror exercise, the undeniably disturbing accumulation of uncomfortable familial tensions pushes onto into its own twisted plane. Perhaps, Miike's revolting Visitor Q went farther in subverting the family unit, but it cannot match what he's accomplished here in terms of formal control and directness. Though The Box is seemingly a superficial revenge tale, its fundamentally unresolved nature gives it the power to haunt long after it's ended.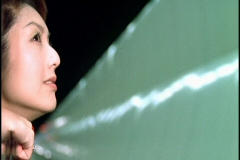 Fruit Chan's Dumplings comes next, and thanks to the stellar work of cinematographer Christopher Doyle, it is a memorable work. Filtering his images through gorgeous layers of distortion, Dolye contributes to the eerie mood more than any other element here. The unconventional compositions that exist throughout Dumplings recall the other films that Doyle has shot more than anything Fruit Chan has made. Though, like The Box, Dumplings has a simple plot, its execution makes its familiarity forgivable. Bai Ling's winking performance (she packs twice the energy of Vera Drake's Imelda Staunton) adds tremendous energy to the segment, and makes many of its loose ends forgivable. A feature length version of Dumplings exists, and I suspect it helps to alleviate this segment's truncated feel, but this appetizer to that main course is still satisfying on its own terms.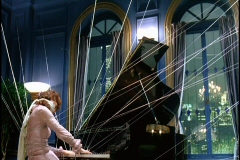 Beginning and ending as a character vomits blood, Chan-wook Park's Cut can't be faulted for being too restrained. The director's rambunctious technique and off-kilter framing are the highlights of this tale, which will likely please those who have enjoyed Oldboy and Sympathy for Mr. Vengeance. Using Fincheresque impossible digital tracking shots and an obvious soundstage as his tale's backdrop, Park ensures that his foray into madness is always marked by a certain level of artifice. Even though it doesn't quite add up at its end, Cut's appropriate directorial verve makes it a ride worth taking. Like its two companions, it conspires to make Three… Extremes a surprisingly arty horror film that resists cheap thrills.
64
Jeremy Heilman
01-10-05